AutismOne 2009 Chicago
Autism: Changing the Course in Canada
AutismOne Radio
Legal & Advocacy Training
Order DVDs
Volunteer
Resources
Previous Conferences

A Bigger World
Shop




AUTISM COLLABORATION



Proud members
Autism Research Institute
Autism One
Autism Society of America
The Autism Trust
EmergenzAutismo.org
Generation Rescue
Mindd Foundation
National Autism Association
SafeMinds
Schafer Autism Report
TACA
Treating Autism
Unlocking Autism





AUTISMONE 2009 CHICAGO
MAY 20 - 24

AUTISMONE RADIO
WATCH JENNY'S 2008 KEYNOTE

AUTISM : CHANGING THE
COURSE IN CANADA

ELIZABETH BIRT CENTER FOR
AUTISM LAW & ADVOCACY



Specials
Announcements
News

Autism One Welcomes First Responders, Thursday, May 21

First Responders pdf page

AO Welcomes Military Families

READ THE NEW PAPER FROM MARTIN WALKER!
The Urabe Farrago A Recent Historical Example of Corporations and Governments Hiding Vaccine Damage for the Greater Good. You may link to the downloadable pdf here

NEW! JOINT STATEMENT OF SUPPORT AND PETITION IN SUPPORT OF DR. ANDREW WAKEFIELD
Wakefield Attack: Worldwide Autism Organizations Call for Formal Enquiry.
Please read petition

Dr. Andrew Wakefield's response to Brian Deer article in Sunday Times, London of Feb. 8. Download it here

Response from Thoughtful House, et al. to Dr. Ari Brown and the Immunization Action Coalition concerning the article "Clear Answers and Smart Advice about Your Baby's Shots."
You may link to the downloadable pdf here


One Family, One Future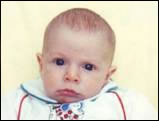 Your hopes are our hopes. Your dreams are our dreams. One by one Autism One helps bring the hope and begin the healing to one mother and one child, then another and another. Help
here
.

Raising Awareness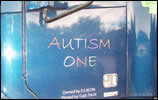 The Autism One Big Rig sure has a way of turning heads and getting noticed. Hundreds of pictures are snapped and hours of informative discussion start when this one-of-a-kind semi hits the road. Thanks to David and Felicia for an "open road" approach to autism awareness. See more.



Ironman for AutismOne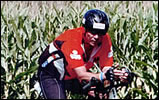 The movie was cool, but this is cooler.
Steve Etten
decided to compete in his second Wisconsin Ironman competition to help raise funds for AutismOne. Not being the most competitive swimmer, runner, or cyclist did not keep him out of the Winner's Circle. Steve wins for all the children with autism.